Our Education & Community Engagement programs serve the same purpose in two different ways. These programs are the arm of our organization that reaches out to the community to provide free access to art for the means of education and quality of life.
This program began as a response to Covid19 closures. It was our way to reach out to the community and bring some brightness to people's day during a time of such isolation and uncertainty. Curbside Opera allows us to take our mobile opera 'stage' and perform in neighborhoods around the city. These locations include local city parks or other public spaces where there is enough space for people to join us while also maintaining appropriate social distance from each other. We have designed our mobile 'stage' to allow for maximum space between singers and audience members in order to maintain strict safety procedures. This allows us to perform while also keeping everyone involved safe and healthy.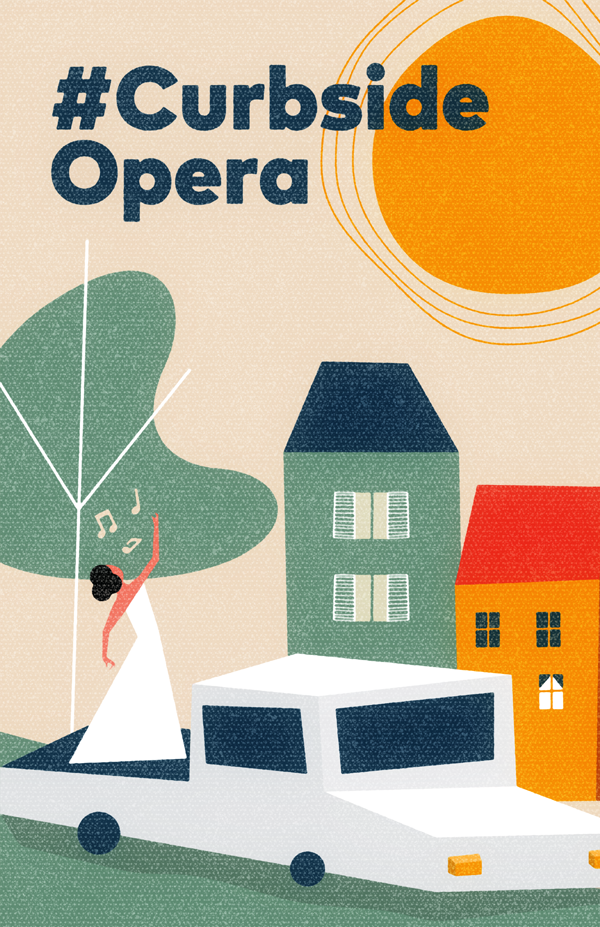 El Paso Opera brings Opera into the community! With our monthly 'First Fridays' series, El Paso Opera will provide free performances throughout El Paso for the community to enjoy. Opera is a beautiful art form which should be enjoyed by everyone regardless of age, demographic and financial circumstance. Providing free performances allows us to ensure enjoyment by the masses! Performances feature El Paso Opera Resident Artists.
Our Education Program connects with the community via our Teaching Artist (TA) and our Youth Night at the Opera.  In a typical year, the TA visits local classrooms and presents supplementary curriculum to help students learn about Opera.  In addition, the TA provides free 'mini' performances as part of these presentations to best demonstrate the unique qualities of opera singing and to further educate students on some of the most famous pieces of music.  These same students are then invited to attend our Youth Night at the Opera, where they will experience a full El Paso Opera production for free!  Due to the demographics and socioeconomic status of many of El Paso's neighborhoods, many of these students would not otherwise have the opportunity to attend professional artistic performances.
Our Education program is offered to more than just traditional school-based education. This program is offered and available to home-school groups, scout troops, youth groups and other community youth organizations with an interest in the arts. It is another way in which El Paso Opera connects with the community!
This season our Teaching Artist is Annie Pennies.  Annie is an established Resident Artist with El Paso Opera since 2019. Her complete biography is below.
The New York Times reported, "…Annie Pennie sang her role with an alluring mischievousness." Her generous mezzo and dramatic intensity make her a unique and arresting presence on stage. Noted for her dynamic crossover versatility, she is a true singing actress. As a classical singer, roles include the title role in Carmen and Meg in Falstaff with the Rome Opera Festival, Hänsel in Hänsel and Gretel for Pacific Opera's Encore Performances, La Principessa in Opera Oggi NY's Suor Angelica and Forester's Wife in NYC-based One World Symphony's A Cunning Little Vixen. Most recently she sang the roles of Atalanta in Xerxes and Mrs. Nolan in The Medium with the Las Cruces Symphony. Annie played Doralee in 9 to 5 and the title role in Aida, both with the acclaimed UTEP Dinner Theatre. Other musical theater credits include Adelaide (Guys and Dolls), Foster Wilson (Annie Get Your Gun), and Cinderella (Into the Woods) in Tokyo, Japan! Annie originated the role of Cecilia Gallerani in the world premiere and European tour of Caterina's Son. She is a co-creator of an original cabaret, Bite of the Apple, which continues to tour today.
Season 29 Teaching Artist Annie Pennies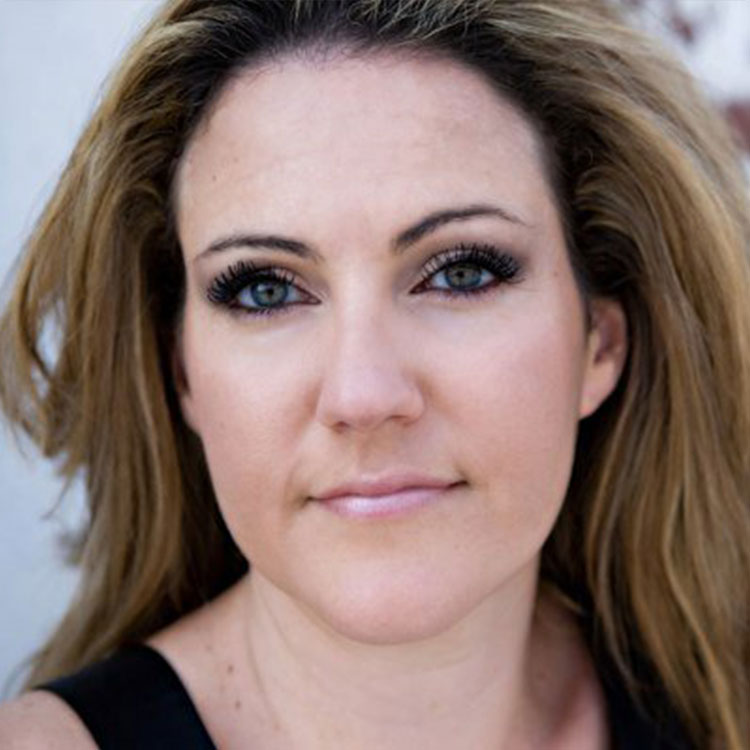 #CurbsideOpera Upcoming Performances
First Fridays Upcoming Dates
Request Information – Private Performances Contact us for more information on having your own private #CurbsideOpera performance.