Our Education & Community Engagement programs serve the same purpose in two different ways. These programs are the arm of our organization that reaches out to the community to provide free access to art for the means of education and quality of life.
This program began as a response to Covid19 closures. It was our way to reach out to the community and bring some brightness to people's day during a time of such isolation and uncertainty. Curbside Opera allows us to take our mobile opera 'stage' and perform in neighborhoods around the city. These locations include local city parks or other public spaces where there is enough space for people to join us while also maintaining appropriate social distance from each other. We have designed our mobile 'stage' to allow for maximum space between singers and audience members in order to maintain strict safety procedures. This allows us to perform while also keeping everyone involved safe and healthy.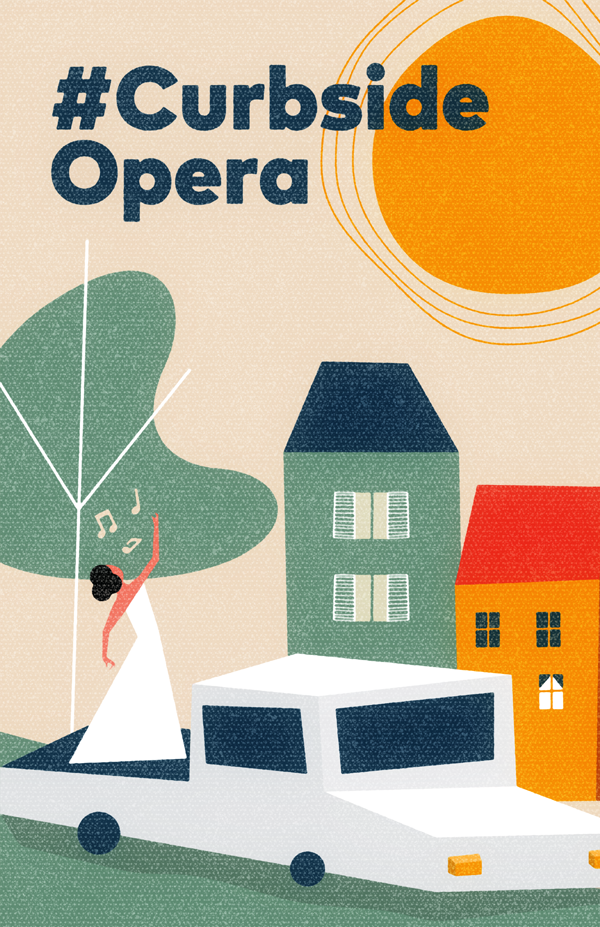 El Paso Opera brings Opera into the community! With our monthly 'First Fridays' series, El Paso Opera will provide free performances throughout El Paso for the community to enjoy. Opera is a beautiful art form which should be enjoyed by everyone regardless of age, demographic and financial circumstance. Providing free performances allows us to ensure enjoyment by the masses! Performances feature El Paso Opera Resident Artists.
#CurbsideOpera Upcoming Dates
First Fridays Upcoming Dates
Request Information – Private Performances